Another Successful Project Review
08.01.15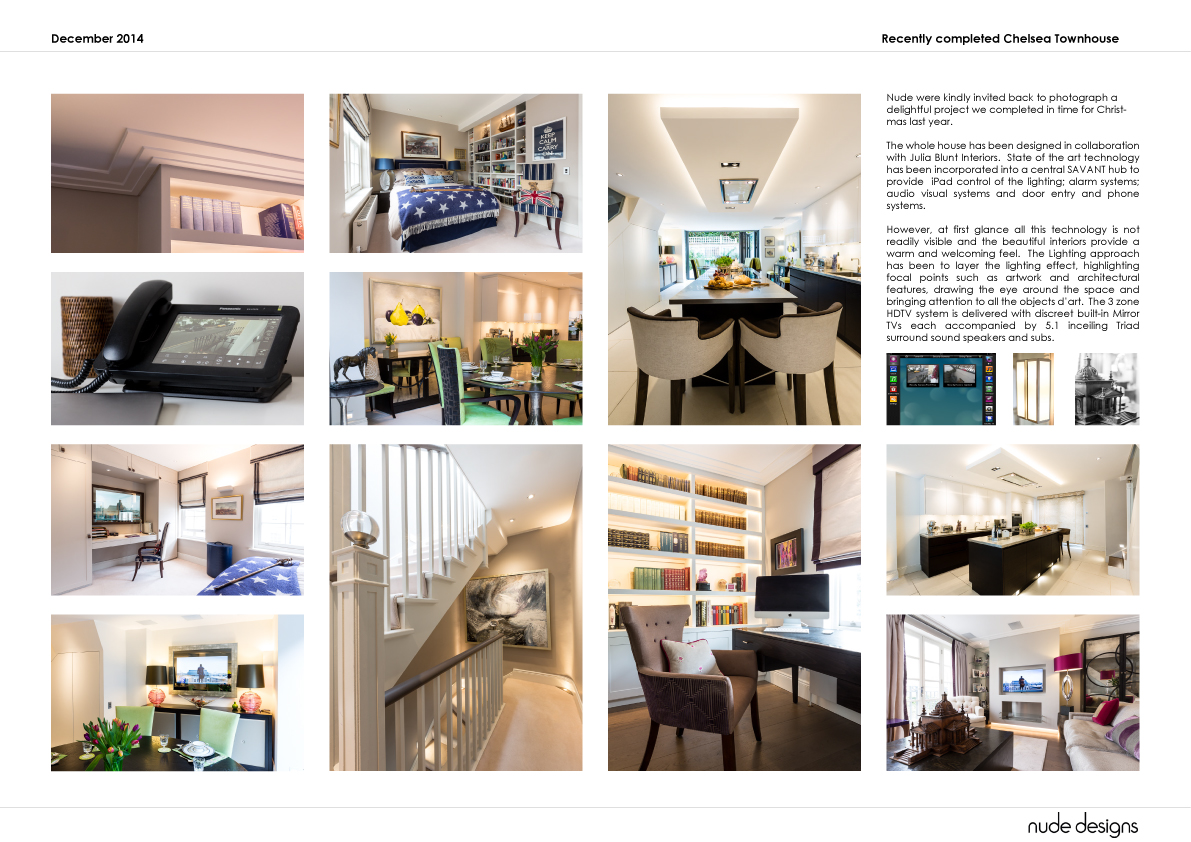 In case you missed our Latest Project Review from Our Christmas newsletter...
Nude were kindly invited back to photograph a delightful project we completed in time for Christ- mas last year.
The whole house has been designed in collaboration with Julia Blunt Interiors. State of the art technology has been incorporated into a central SAVANT hub to provide iPad control of the lighting; alarm systems; audio visual systems and door entry and phone systems.
However, at first glance all this technology is not readily visible and the beautiful interiors provide a warm and welcoming feel. The Lighting approach has been to layer the lighting effect, highlighting focal points such as artwork and architectural features, drawing the eye around the space and bringing attention to all the objects d'art. The 3 zone HDTV system is delivered with discreet built-in Mirror TVs each accompanied by 5.1 inceiling Triad surround sound speakers and subs.