Hot Summer Nights
12.09.14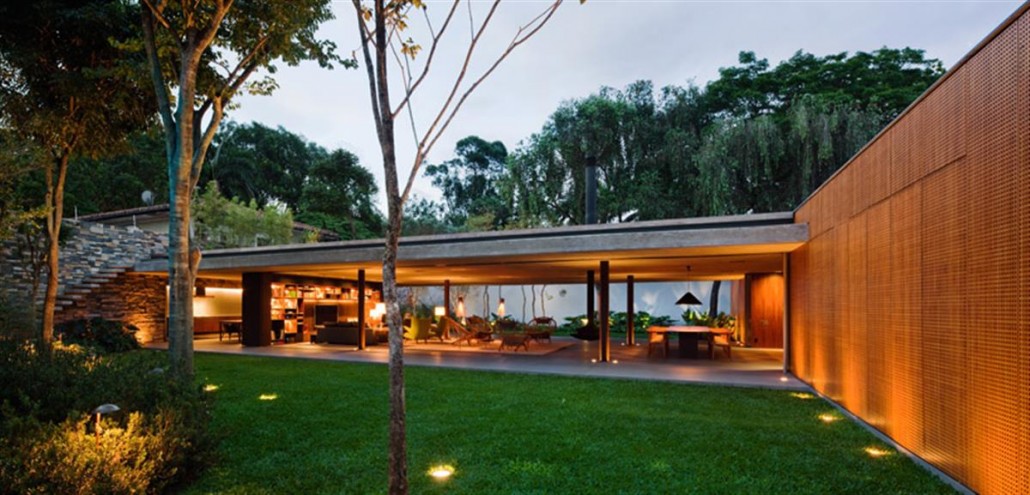 Long evenings outside need music, ambience and good lighting for when the sun finally goes down...
Almost every lighting scheme we work on, now includes the area either immediately adjacent to the outside of the property, or the entire garden.
Whilst external, it is now considered an essential part of the interior lighting scheme. With the advances in the efficiency of heating, the avail- ability and styles of furniture, the wide choice of temporary, or more permanent coverings, and bi-fold doors creating an open plan link to the interior, it is no wonder interior designers and homeowners are making maximum use of this opportunity. This extra 'room' is widely used for entertaining, al-fresco family time, or simply for bringing the beauty of light and nature a bit closer to our everyday lives.
Our approach to lighting this area, mirrors this increased and varied usage. Using the same levels of controls, as practiced for the internal areas, we will layer the lighting to provide flexibility in use, dependent upon the desired atmosphere. We will pick out and highlight the detail, whilst ensuring sufficient light for the BBQ or Pizza Oven to be used safely. Particular importance is placed on the avoidance of glare, due in part to the lower levels of surround- ing ambient light, and the perceived, and actual, contrasts between light and dark.
Clever illumination and control of these 'Outside-In' areas, allows the family to fully exploit this rightly popular 'room' in/out of the home.
CLICK ON LINK BELOW FOR PICTURES AND FULL ARTICLE