Review of Nude Visit to ISE Amsterdam
23.02.15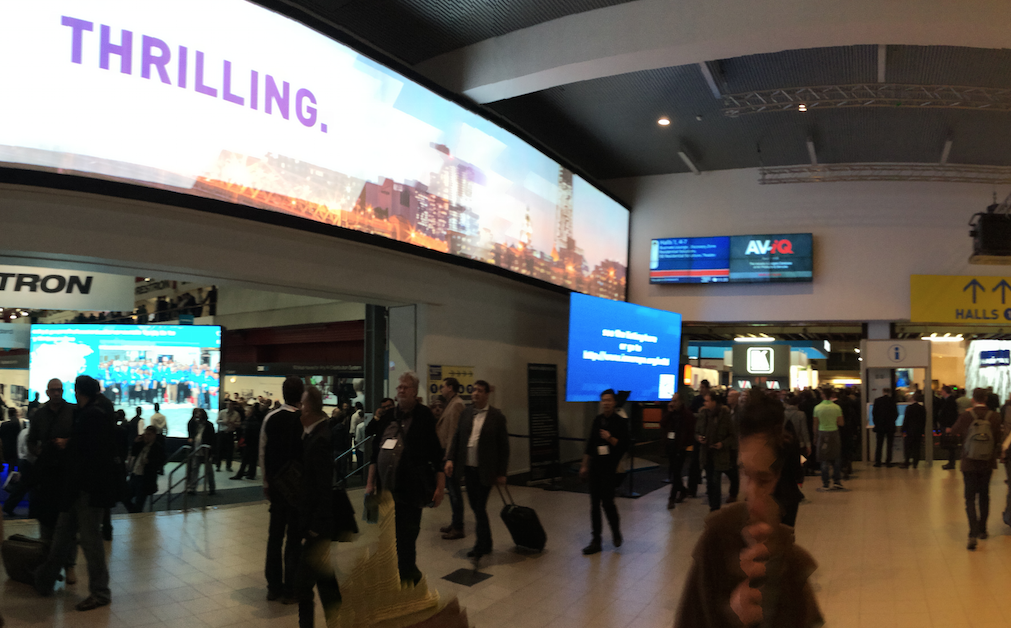 A productive (non-stop) 2 days was spent touring the stands at ISE at the RAI in Amsterdam last week. According to the GPS we covered 15km over the two days! SEE THE FULL MATCH REPORT AT THE BOTTOM
Highlights;
New Control4 Remote control and Touchscreens

New Door intercom integration for Control4, and a faster response time on bell push with release 2.7

Nest is integrated into Control4

Fingerprint readers are now available for Control4

Future Automation have a new version of the 180 degree Tilt and turn bracket (typically superseding the one

in our showroom!), and new Lutron Din Rail panels with output breakers.

There is a new Movie server system in from the US called Morpheus – this looks good enough for a whole article

which will be the focus of our next bulletin – Movie Servers, putting Kaleidescape, Outclass, Morpheus and

ReQuest head to head!

Telest's system for networking both HDMI and ethernet through existing (old school) RF Coax cables.

Artcoustic speakers are now so attractive, I will be putting some in my showroom.

Cornerspeaker do a speaker that, well, fits into a corner! A great solution for retrofit home cinemas.

Videotree have a great new bathroom TV option.

Sonance have a new Architectural invisible speaker range.

There is an new kid on the HDMI Matrix block, called Bluestream, from down under, who will be putting out even

more cost effective HDBaseT matrixes into the UK market.

Lutron have released a new range of Keypads - see best keypad of the show!

'Woice' voice control app is ideal for some assisted living projects we are looking at.

A new product called Dynamic Light Surface which will give us architectural ambiance lighting options is of interest – this will also be reviewed in the next bulletin.




Click on the doc below for a review of the best in show!